Singtel:Future-proofing businesses with a managed zero-trust platform
Singtel partners Zscaler to protect enterprises in the face of evolving cyber threats and a cyber security talent crunch.
The post-pandemic resumption of global economic activities and business transactions is accompanied by the widespread adoption of cloud and emerging technologies. Companies are increasingly using new Software-as-a-Service (SaaS) apps, web apps, cloud collaboration tools and cloud storage to drive their digitalisation initiatives.
Many companies have shifted towards a more permanent hybrid work model with many resources, including staff, operating outside of the "traditional" perimeter. A PwC survey[i] found that 76% of Hong Kong employees now adopt a hybrid working model. This is significantly higher than their counterparts in the rest of the Asia Pacific (59%) and globally (54%).
Enterprise network infrastructures have become labyrinths encompassing edge computing devices, Internet of Things (IoT) devices, remote machines and users, cloud technologies and a host of other connected devices. This expands the attack surface and increases the gravity, complexity, and frequency of cybersecurity risks.
Growing risk of cyber threats
As Asia's premier business hub and gateway to China, Hong Kong must stay ahead of potential threats arising from the ever-evolving cyber security landscape.
"Hong Kong plays a vital role in the global economy. The city's strategic location and world-class infrastructure have made it an attractive destination for businesses looking to expand their regional operations. However, with this growth comes an increased risk of cyber threats, which can have a significant impact on businesses and their operations," said Ernest Lui, Hong Kong Country Director, Regional Director's Office, Singtel.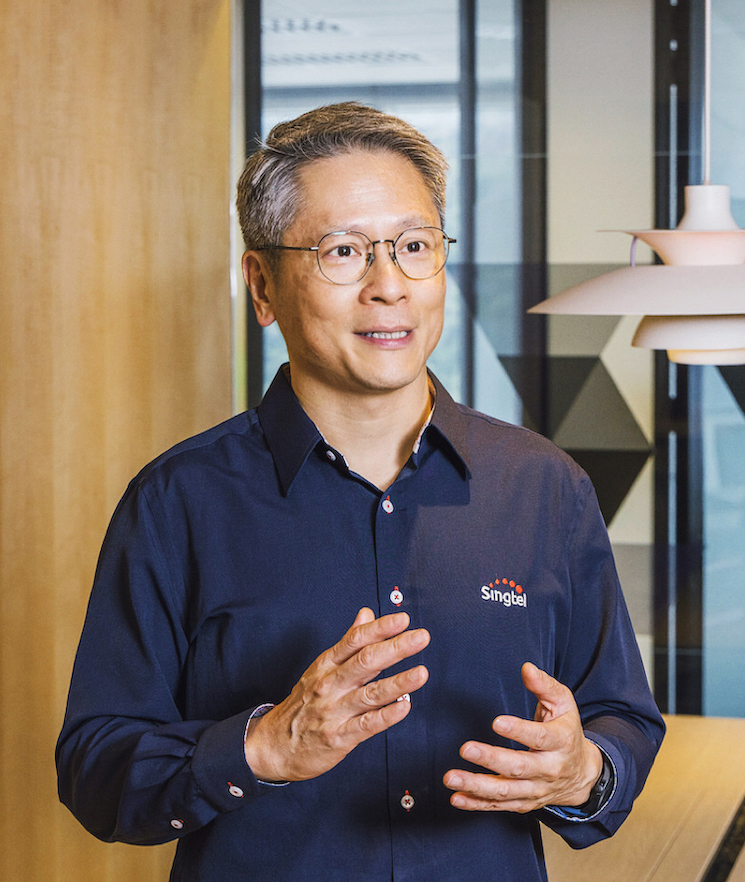 In February this year, the Hong Kong Productivity Council warned that cyber security incidents were on the rise and called for improved information security awareness in the special administrative region. According to the Hong Kong Computer Emergency Response Team Coordination Centre (HKCERT), the number of incidents handled increased by 9% to 8,393 between 2021 and 2022[ii].
Challenges of siloed security solutions
As the number of vulnerable channels grows, so does the number of security solutions deployed to secure them. On average, organisations use 45 different cyber security tools[iii] to keep their systems safe, and many companies actually deploy more than that.
The proliferation of siloed solutions obfuscates the enterprise's view of its security status and hinders operations. According to a VentureBeat report, security teams that utilise more than 50 tools are 8% less effective at detecting an attack, and 7% less effective when responding to one[iv].
Maintaining siloed solutions is also a highly resource and labour-intensive exercise, requiring significant manpower overheads for configuration and management. Furthermore, the lack of cybersecurity talent poses a very real challenge for organisations regionally. Asia Pacific alone is facing a shortfall of 2.16 million cyber security workers[v]. Correspondingly, Hong Kong is also facing a shortage of skilled cyber security specialists, needed to keep threat actors at bay[vi].
Introducing a new model for cybersecurity
These challenges call for a new flexible and scalable model for securing the enterprise – an integrated and automated cyber security mesh architecture (CSMA) underpinned by zero trust principles and delivered using the managed security services (MSS) model.
CSMA[vii] is designed to help an organisation adopt an integrated approach to cyber security. The cyber security mesh extends security across the entire architecture, making it possible to secure all systems and points of access with a single, unified set of technologies.
Speaking at Singtel's Cyber Security Mesh Forum on 16 June, Johnny Kho, Director of Singtel Cyber Managed Security Services, said the objective of CSMA is to optimise the enterprise's entire security defence system to be flexible and dynamic in mitigating threats. "By adopting a centrally managed distributed approach focusing on zero trust architecture, micro-segmentation, and cloud-native security, enterprises can improve their security posture and be more comprehensive in their defence against emerging threats," said Mr Kho.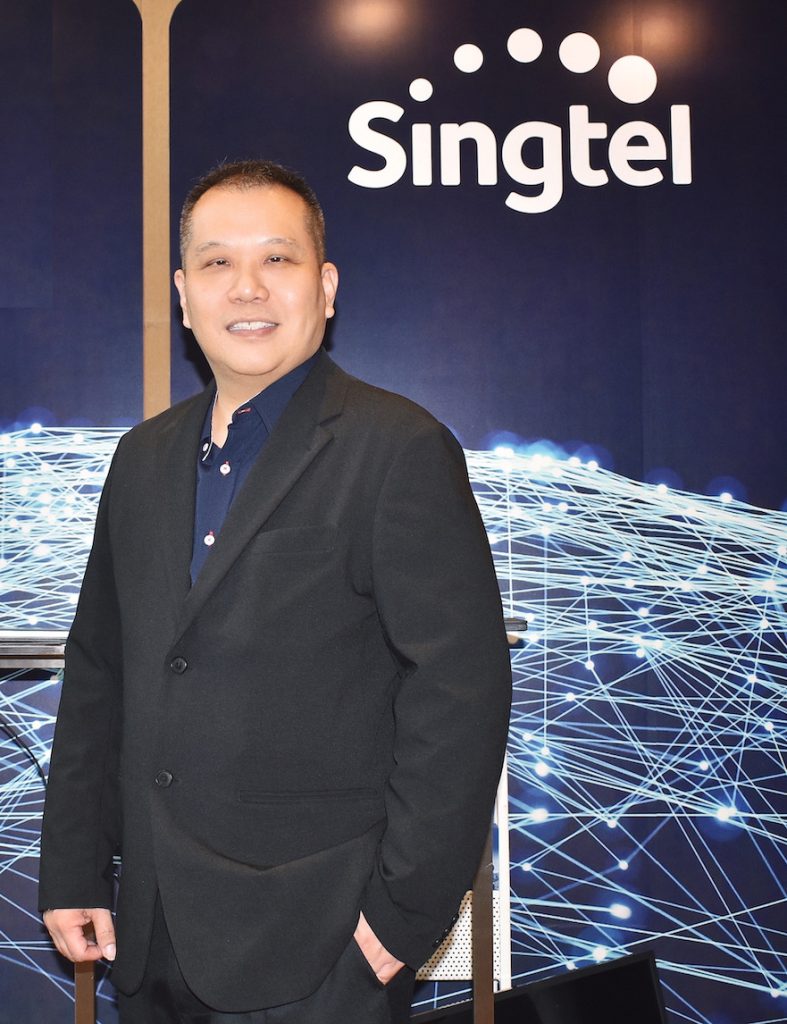 Taking the Zero Trust approach
To help enterprises achieve this quickly, Singtel offers a comprehensive Managed Security Service Edge (MSSE) solution powered by Zscaler's Zero Trust Exchange.
Zero trust is based on the principle that no user or application should be inherently trusted. It begins with the assumption that everything is hostile and establishes trust only when identity and context have been verified and policy checks enforced to prevent inappropriate access and lateral movement.
Zero trust validation carries across any network environment, so the network location of an entity is no longer a factor, and security is no longer reliant on rigid network segmentation. This allows entities to be connected directly using business policies applied to all traffic, regardless of origin and destination.
Zscaler's Zero Trust Exchange strengthens the digital security of enterprises by implementing strict controls and verification mechanisms based on these principles.
The partnership between Singtel and Zscaler
Singtel is the first managed security services provider in Asia to partner with Zscaler on the Zero Trust Exchange[viii]. The partnership gives Hong Kong enterprises seamless access to Zscaler's Zero Trust Exchange through Singtel's MSSE suite of services.
"Both Zscaler and Singtel have a common goal – to offer our enterprise customers a simple, scalable and managed security solution in the cloud that addresses cyber risk and intrusion incidents – enabling organisations to have the peace of mind to focus on their core business," said Foad Farrokhnia, Vice President of Channels and Alliances for Zscaler in Asia Pacific and Japan.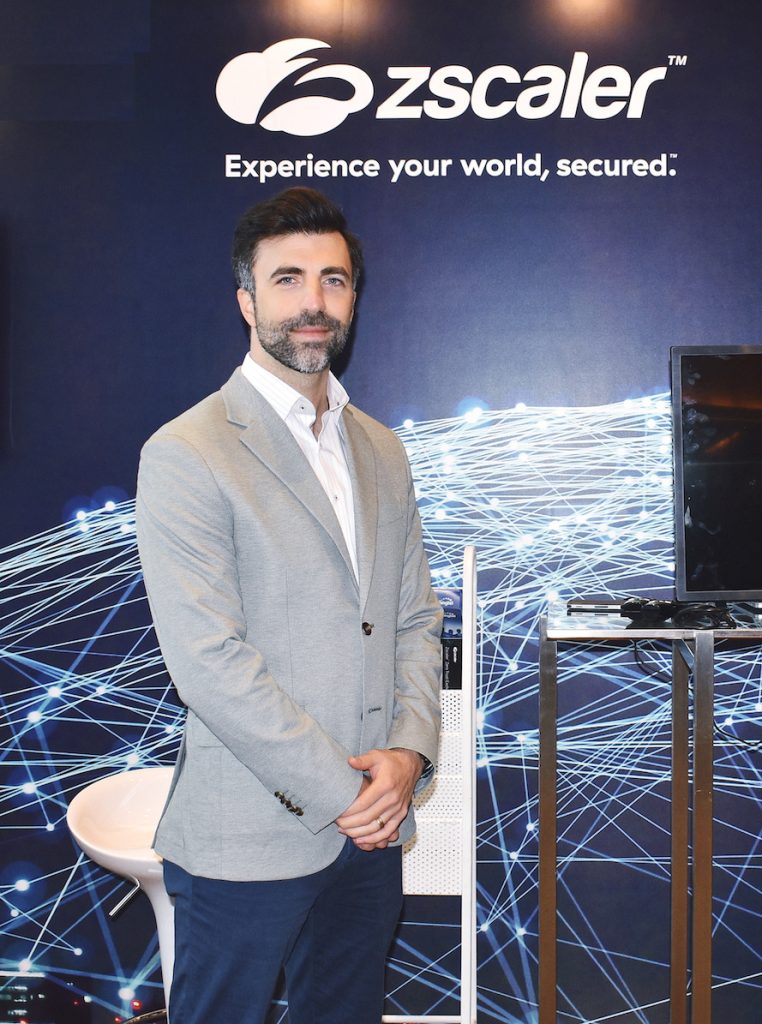 Singtel MSSE encompasses solutions to operational support from dedicated cyber security experts. It includes platform consultation, build implementation, maintenance, and round-the-clock threat mitigation.
Henry Yuen, Regional Director, Greater China, Zscaler, noted that despite Hong Kong's reputation as a leading business hub, there is still a gap in the market when it comes to defending against cyber threats using managed security services (MSS). "With our cloud-based platform, Zscaler is uniquely positioned to work with Singtel to bridge this gap and provide businesses in the region with the highest level of cyber security protection."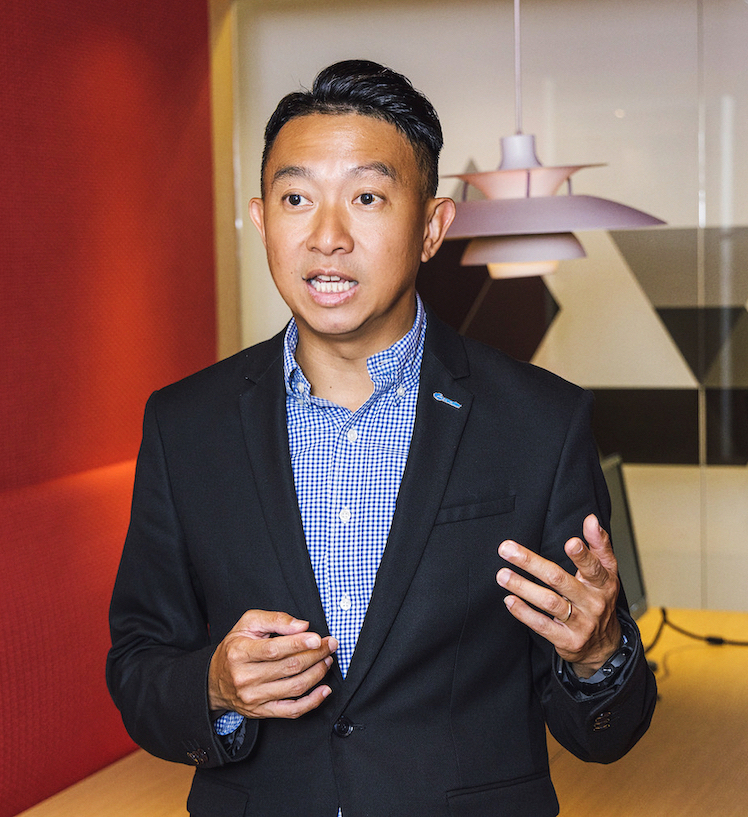 With Singtel MSSE, businesses impacted by insufficient in-house resources or skillsets now have an all-in-one digital security solution that helps to protect their digital assets against cyber threats.
Benefits of Singtel MSSE
The MSSE solution combines Singtel's trusted telco heritage with award-winning cyber security expertise and security operations centres (SOCs) to provide network-centric security services across the enterprise network.
Through the partnership, enterprises will be able to leverage Zscaler Zero Trust Exchange effectively for the secure delivery of digital transformation initiatives and hybrid work models.
Singtel MSSE combines Zero Trust Network Access with Secure Web Gateway, Cloud Access Security Broker, Firewall as a Service, Sandboxing and Data Loss Prevention for end-to-end security.
To ensure that enterprises continue to stay ahead of their adversaries, Singtel has also adopted an agile engineering approach to constantly integrate new, reliable, and flexible security technologies into the MSSE solution. Additionally, it has created a robust ecosystem of innovative security solution providers through joint efforts to stay ahead in cyber security defence.
At the same time, the MSSE solution simplifies security by providing a single pane of glass for improved visibility across the enterprise network, and a single point of contact guidance and expert advice.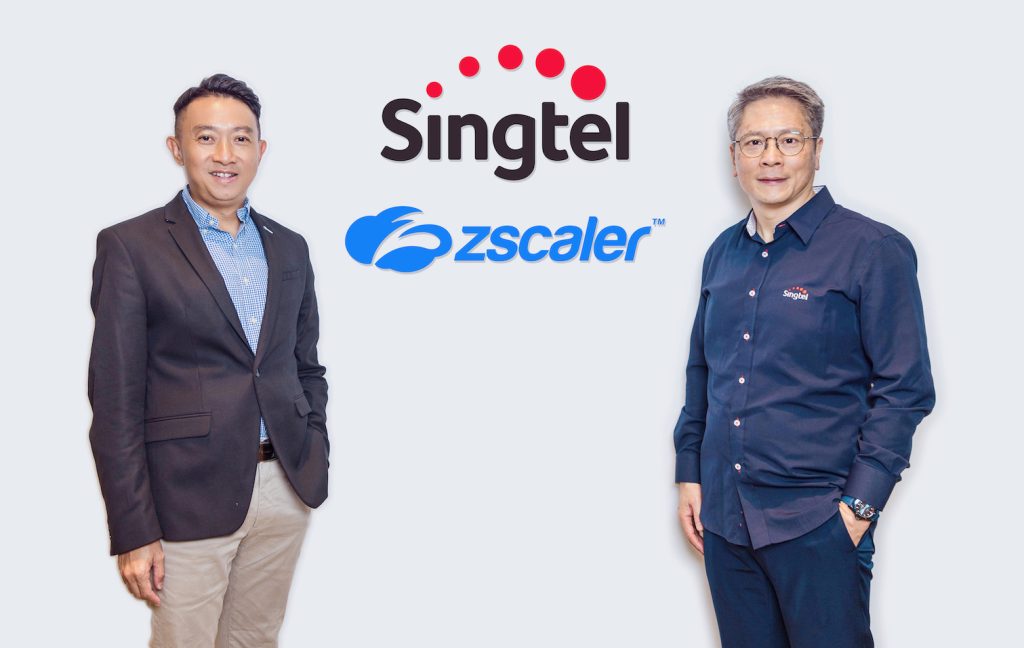 A trusted, integrated solution
As the security landscape becomes vastly more complex with expanded attack surfaces and the proliferation of threat vectors, there is a growing urgency for enterprises to re-examine their traditional approach to cyber security.
To stay ahead of their adversaries while grappling with the chronic shortage of cyber security resources, their best option will be to work with a trusted managed security services provider who can help them to move quickly to a resilient and flexible security defence system. Based on the Zscaler Zero Trust Exchange, integrated with software-defined wide area networks (SD-WAN) and optimised with network and security operations tools, the Singtel MSSE model ensures that enterprises have access to the best future-proof security solutions that leverage the latest technology and expertise in the industry, enabling them to adapt quickly to new business needs and threats.
Key benefits of Singtel's partnership with Zscaler
Helps enterprises to move quickly from security siloes to a flexible and resilient defence system.
Enables businesses to effectively leverage Zscaler Zero Trust Exchange for the secure delivery of digital transformation initiatives and hybrid work models.
Provides access to cyber security expertise and Security Operations Centre (SOC) resources to alleviate in-house skills shortage.
Simplifies security by providing a single pane of glass for improved visibility and one point of contact for advice and guidance.
Future-proofs security for the enterprise by leveraging the latest technologies and expertise in the industry.

---
[i] PwC, Hybrid working and AI are the future for Hong Kong's workforce: PwC Survey, 2023
[ii] Hong Kong Productivity Council, Hong Kong Cyber Security Incidents on the Rise HKCERT Urges the Community to Raise Information Security Awareness, 2023
[iii] VentureBeat, The importance of synchronising siloed security solutions, 2023
[iv] VentureBeat, The importance of synchronising siloed security solutions, 2023
[v] CNA, Commentary: Is the cybersecurity talent shortage a crisis or opportunity?, 2023
[vi] Morder Intelligence, Hong Kong Cybersecurity Market Analysis, 2023
[vii] Gartner, The Top 8 Security and Risk Trends We're Watching, 2021
[viii] Singtel, Singtel first to partner Zscaler to offer Managed Security Services in Asia, 2023